Beverly Bielewicz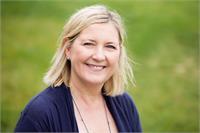 Curiosity brought me to yoga 17 years ago and it is the practice itself that keeps me coming back. If you need renewed energy, calming of a restless mind and body, or just a good sweat, yoga delivers. The beauty of yoga is finding joy in the unique unfolding of each class and within each individual. My teaching style is open-hearted, encouraging students to find their own peace, power, and presence, while exploring movement and breath. I am grateful for the moving meditation that a yoga practice offers with its integration of breath, body and spirit. I also enjoy a playful, light-hearted and not-so-serious practice, our lives are busy, yoga is a chance to let go a little. I look forward to exploring the process of yoga with you and having some fun, on and off the mat. Certifications: RYT200, Yin, SPA, Balanced Athlete. Currently enrolled in 300 hour advanced yoga teacher training at Sacred Seeds with Jacqui Bonwell.
Beverly Bielewicz instructs the following:
This 60 minute session begins with centering and warm ups, then moves to a soft vinyasa (flowing sequence – movement with breath). Sun Salutations are included, and asanas are held slightly longer in this class. Slow Flow Yoga also involves abdominal strengthening and a standing sequence. Floor work includes hip openers, gentle backbends, and gentle inversions are explored. The Slow Flow Yoga session ends with a period of cooling and deep relaxation (shavasana). Modifications and props are always available to assist with flexibility.




These classes link postures to balance the body and clear the energy channels in order to fully experience the energetic effects of the practice. Inhalations are linked to moves expanding the front of the body, creating lightness. Exhalations are linked to movements that engage the abdomen and create stability. The breath used in Flow/Vinyasa, ujjayi pranayama or whisper breath, creates a vibration across the soft palate of the mouth, warming the breath as it enters the body.