Prenatal Yoga
This class is taught by: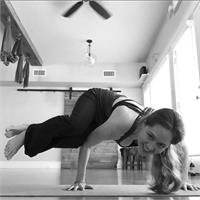 Cait Simmons loves all aspects of yoga but especially appreciates that it offers endless opportunities for learning and exploration of the mind, body, and spirit. She is 200hr certified by the National Yoga Alliance through Sacred Space Yoga School, trained in the Yoga Birth Method style of prenatal yoga, and certified as a children's yoga instructor through Open Doors and ChildLight Yoga/Yoga 4 Classrooms. Cait teaches adult, prenatal, and children's yoga classes in studios throughout the South Shore. She tries to infuse empathy, energy, and fun into her practice while always keeping a strong focus on the breath and body alignment. When she isn't on her mat, Cait enjoys cooking healthy meals, gardening, running, riding horses, and spending time with her family.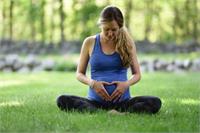 A gentle flow class suitable for prenatal and postnatal women. This class will connect students with their bodies in preparation for or to recover from birth. All levels.
Upcoming classes:
Sign Up

Sat

Jan 26 11:00 am - 12:00 pm

with

Cait

Simmons




Sign Up

Sat

Feb 02 11:00 am - 12:00 pm

with

Cait

Simmons




Sign Up

Sat

Feb 09 11:00 am - 12:00 pm

with

Cait

Simmons




Sign Up

Sat

Feb 16 11:00 am - 12:00 pm

with

Cait

Simmons




Sign Up

Sat

Feb 23 11:00 am - 12:00 pm

with

Cait

Simmons




Sign Up

Sat

Mar 02 11:00 am - 12:00 pm

with

Cait

Simmons




Sign Up

Sat

Mar 09 11:00 am - 12:00 pm

with

Cait

Simmons




Sign Up

Sat

Mar 16 11:00 am - 12:00 pm

with

Cait

Simmons




Sign Up

Sat

Mar 23 11:00 am - 12:00 pm

with

Cait

Simmons




Sat

Mar 30 11:00 am - 12:00 pm

with

Cait

Simmons




Sat

Apr 06 11:00 am - 12:00 pm

with

Cait

Simmons




Sat

Apr 13 11:00 am - 12:00 pm

with

Cait

Simmons




Sat

Apr 20 11:00 am - 12:00 pm

with

Cait

Simmons




Sat

Apr 27 11:00 am - 12:00 pm

with

Cait

Simmons




Sat

May 04 11:00 am - 12:00 pm

with

Cait

Simmons




Sat

May 11 11:00 am - 12:00 pm

with

Cait

Simmons




Sat

May 18 11:00 am - 12:00 pm

with

Cait

Simmons