SPA Yoga
This class is taught by: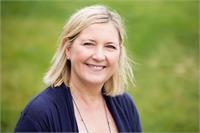 Curiosity brought me to yoga 17 years ago and it is the practice itself that keeps me coming back. If you need renewed energy, calming of a restless mind and body, or just a good sweat, yoga delivers. The beauty of yoga is finding joy in the unique unfolding of each class and within each individual. My teaching style is open-hearted, encouraging students to find their own peace, power, and presence, while exploring movement and breath. I am grateful for the moving meditation that a yoga practice offers with its integration of breath, body and spirit. I also enjoy a playful, light-hearted and not-so-serious practice, our lives are busy, yoga is a chance to let go a little. I look forward to exploring the process of yoga with you and having some fun, on and off the mat. Certifications: RYT200, Yin, SPA, Balanced Athlete. Currently enrolled in 300 hour advanced yoga teacher training at Sacred Seeds with Jacqui Bonwell.
SPA yoga is a slow flow class which is done on the floor. In restorative poses, the energy flow through the body's senses is stimulated creating deeper inner awareness and leaving the practitioner with a "blissed out" feeling.
Set in a calming candlelit room filled with delightful scents and beautiful music in the back ground, students will be offered assists for ultimate comfort in poses, gentle touch and massage, at your discretion. We will end with a relaxing 15 minute guided meditation.
Be prepared to feel like you just walked out of a spa!
This class is appropriate for students from beginners to advanced.
Upcoming classes:
Sign Up

Fri

Oct 26 6:15 pm - 7:15 pm

with

Cindia

Norton




Sign Up

Fri

Nov 02 6:15 pm - 7:15 pm

with

Beverly

Bielewicz




Sign Up

Fri

Nov 09 6:15 pm - 7:15 pm

with

Cindia

Norton




Sign Up

Fri

Nov 16 6:15 pm - 7:15 pm

with

Cindia

Norton




Sign Up

Fri

Nov 23 6:15 pm - 7:15 pm

with

Cindia

Norton




Sign Up

Fri

Nov 30 6:15 pm - 7:15 pm

with

Cindia

Norton




Sign Up

Fri

Dec 07 6:15 pm - 7:15 pm

with

Cindia

Norton




Sign Up

Fri

Dec 14 6:15 pm - 7:15 pm

with

Cindia

Norton




Sign Up

Fri

Dec 21 6:15 pm - 7:15 pm

with

Cindia

Norton




Fri

Dec 28 6:15 pm - 7:15 pm

with

Cindia

Norton




Fri

Jan 04 6:15 pm - 7:15 pm

with

Cindia

Norton




Fri

Jan 11 6:15 pm - 7:15 pm

with

Cindia

Norton




Fri

Jan 18 6:15 pm - 7:15 pm

with

Cindia

Norton




Fri

Jan 25 6:15 pm - 7:15 pm

with

Cindia

Norton




Fri

Feb 01 6:15 pm - 7:15 pm

with

Cindia

Norton




Fri

Feb 08 6:15 pm - 7:15 pm

with

Cindia

Norton




Fri

Feb 15 6:15 pm - 7:15 pm

with

Cindia

Norton




Fri

Feb 22 6:15 pm - 7:15 pm

with

Cindia

Norton